You must be pretty tall, Ray. I'd never heard of XKEs being cramped inside.
Meanwhile, on my build, I keep on. Extended the shifter about 2 inches to get it closer to the correct height. Might take a crack at lowering the back of the driver's seat today. I can save about 5/8 of an inch back there with a little cutting, bending, drilling and welding and that might just make the difference.
If it's any consolation to you self-conscious tall dudes, the phenomenon of one's head sticking up over the windscreen of one's 550 Spyder is not new. In fact, it's extremely period correct!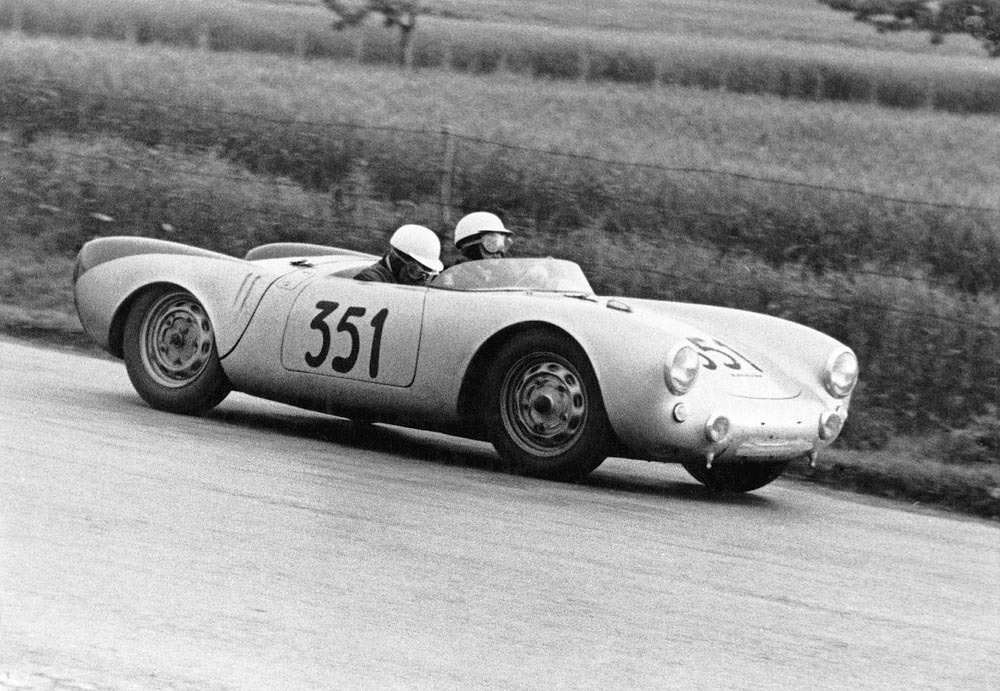 It's why God has blessed us with goofy white crash helmets and Halcyon goggles!