I am not an expert, but the "nose piece" with the dual distributors on that vid does not look like the ones I have seen on Type 547 and later 4-cams. Those appear to put the disties at about a 90-degree angle from each other, like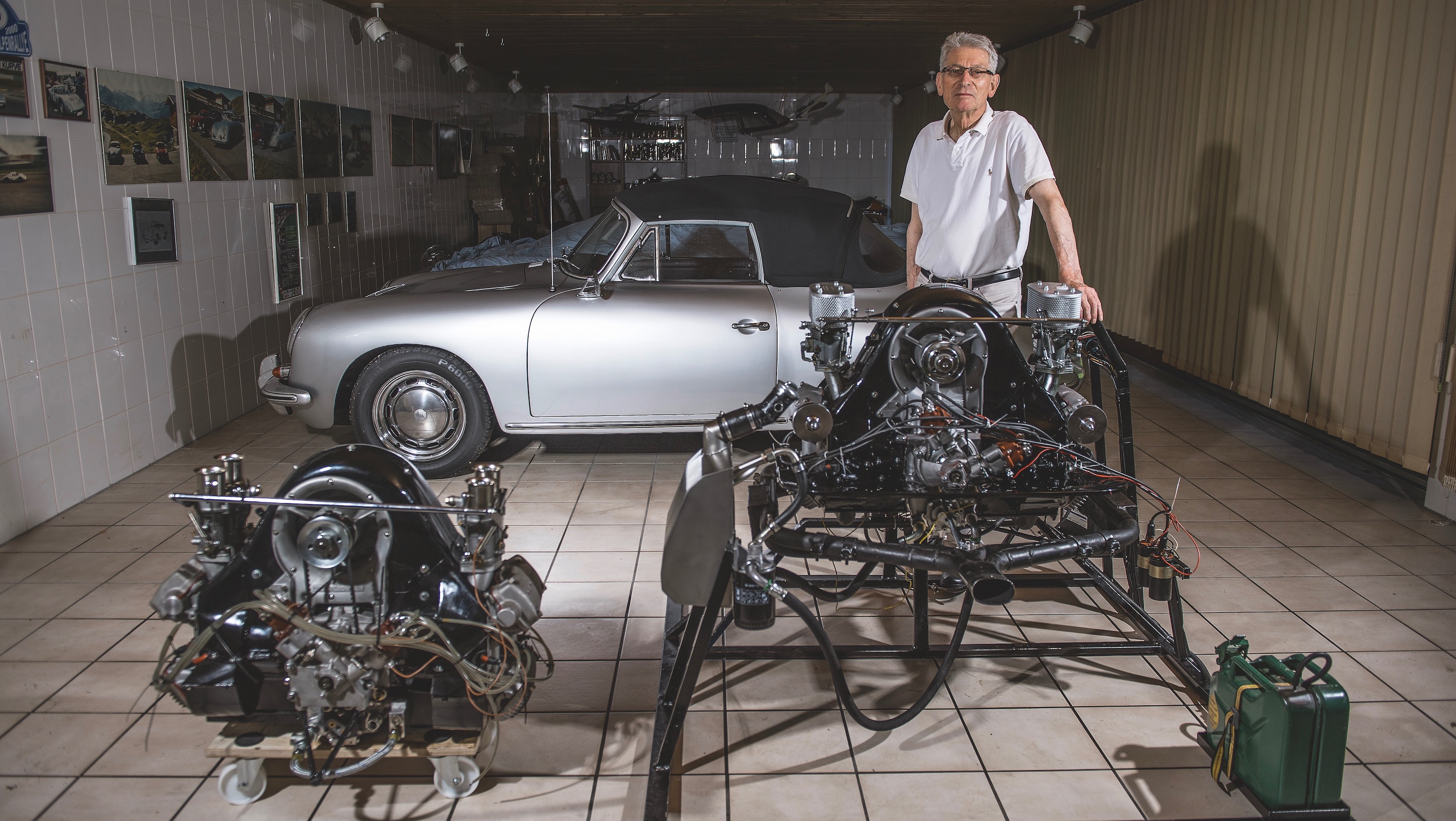 This thing, on the other hand, appears to set the disties apart by a 140, maybe 150 degree angle.
I suspect Mr Kuzu has cast and machined new parts to turn Type 546, 528 and 616 pushrod engines into dual-plugged, dry-sumped beasties.
Prices available on inquiry, no doubt.